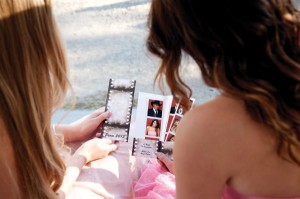 Prom budgets are being squeezed more than ever. Somewhere you have to make cuts, and you're probably left wondering…where?! Should Prom Favors get axed?
We polled students across the country and the results were a resounding NO. Most said they appreciate a gift or favor they can take home, a memento of their special night.
So we compiled a list of ideas to help you make room for favors in the budget, and give the kids exactly the type of Prom they are looking forward to.
Sign up for email specials. Offers and special deals are sometimes ONLY sent out in emails. (Email Sign Up)
Watch for sales and clearance items. Sometimes you can nab up a great deal at an amazing price!
Consider hosting your prom at school. A gymnasium or cafeteria can be completely transformed with the right decorations, saving thousands of dollars on facility rental fees. That will leave extra money to put into the favors and decorations.
Consider using favors as part of your decor. If you place them nicely in the center of the table you will eliminate the need for centerpieces. Some favors might look cool suspended from the ceiling with ribbons and streamers, or hanging on a wall or display. Get creative – a dual purpose can save money on decorations and makes buying favors a lot easier!
Look for Quantity discounts. Often the price of favors goes down when you buy more. Sometimes you can actually save money by buying more. And remember you'll need thank-you gifts for chaperons, teachers, prom helpers and staff.
Some favors would work well as a ticket, saving you money on ticket cost.
Remember, Prom is a night they have dreamed about for a very long time and an memory they will always treasure. Favors and mementos are something they count on and something that should be saved from budget cuts whenever possible.
Are you handing out favors at Prom?