Part of planning the perfect Prom, Homecoming or other school dance is making sure your school has enough money to put on the big event. Unless your school has an unlimited bank account, this usually involves some sort of fundraising. Check out these unique ways to fundraise for Prom and have some fun at the same time:
Non-Sales
If a sale is not your school's style, consider a fundraising event to get the entire student body, faculty and the community involved in raising money:
Student/Faculty Basketball Game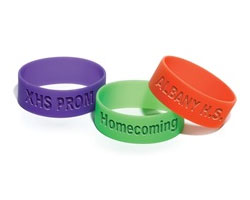 Invite the entire community to watch Students vs. Faculty in the biggest game of the season! Charge a small admission fee for spectators with all proceeds going toward Prom. You can even sell wristbands as the admission tickets and raise prices a bit.     
Video Game Tournament
Teens love video games, so why not host a tournament to see who is the best in the school?
Charge a small entry fee for participants and an admission fee for spectators, and let contestants battle it out with their favorite video games. Get teachers and staff involved, too, and offer a variety of video games from years past and from today.  
Car Wash
A car wash can bring in a ton of money—if you do it right. Don't just set it up in your school parking lot where no one will see it unless they happen to be driving by. Set up your car wash outside a popular local business where potential customers will be coming in and out all day. Don't charge a flat fee; ask for donations instead. You might find that you end up with more money that way.
Local Business Donations
Local businesses love to contribute to their hometown schools. If you don't feel right asking for a straight up donation, ask if students can work an evening or a Saturday bagging groceries, bussing tables, or greeting customers, with all tips and proceeds going to the school's event fund.
Sales…Sort of
If you don't have the time or the manpower to plan a large fundraising event, selling spirit and fundraising products is a quick and easy way to earn money for your event. But, your teens don't have to go door to door or send order forms to work with their parents. Arrange to sell custom-imprinted school spirit or event-specific items in your school store, booster booth, and concession stands, or even during lunch or a pep rally. Here are a few fun ideas:
          • Bottles or cups filled with soda or candy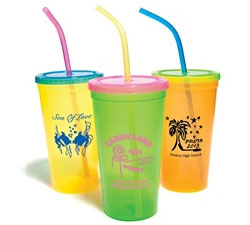 • Backpacks or Tote Bags
          • Megaphones filled with popcorn
Download our free Fundraising Guide in our online freebie section to get more tips and ideas.
Shop our fundraising website now.