Are you looking for easy Prom fundraisers your teens will love to participate in and that don't take much money up front or much time to execute? We have some great ideas for you. Give some (or all) of these a try. You'll be amazed at how much money you can raise for Prom.
Crazy Hair Day
Teens love changing up their looks, so why not take advantage of that and turn it into a way to raise money for Prom? Designate a "Crazy Hair Day" at your school. Charge a small participation fee and let students (and staff) wear their hair any way they want to. Encourage vibrant colors, funky styles, outrageous wigs, and crazy accessories. The sky is the limit. Everyone will love to get in on the action, and you'll raise a ton of money for Prom.
Send a Crush to Your Crush
This idea is fun, easy and doesn't take a lot of time or prep work. Buy a bunch of Crush soda in cans or bottles and in a variety of flavors. Hang posters up all over school inviting teens to "send a Crush to their crush." For a small fee, students can have a can of soda delivered to the person of their choice. Want to make even more money? Charge recipients $1 to find out who is crushing on them.
Soccer Prom
Here's a fundraising idea that is sweeping the nation. Host a Soccer Prom where girls pay a participation fee to play a fun game of soccer wearing their old Prom gowns along with soccer shoes or tennis shoes. Invite the community to come and watch (you could even charge a small fee to spectators). Want even more fun? Make it a mom/daughter soccer game where moms have to wear their old Prom dresses, too. Get a photography student to snap pics and display them in a common area of your school.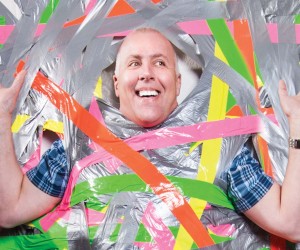 Duct Tape For Donations
Duct taping the principal to a wall is a popular fundraiser for schools. All it takes is a willing principal and some duct tape. Here's how it works: For $1 or $2, students (and staff) get a piece of duct tape 2-3 feet long that they can use to tape the principal to the wall. Have the principal stand on a stool and let the tapers go to town. When everyone is done taping, take away the stool, and Viola! The principal is stuck to the wall. This is a great way to boost school spirit and prom profits at the same time.
Raising money for Prom doesn't have to be a chore. Try some of these unique ideas, and you'll see how easy it is to put the FUN back in fundraising.
What are your favorite Prom fundraising ideas?