Teens are trendy. Glassware is traditional. So, how do you mix the two to create a memorable Prom for your teens with Prom favors that represent both tradition and trend? It's easy. Take classic glassware and add some of these extra special touches to create the ultimate Prom favors your teens will love.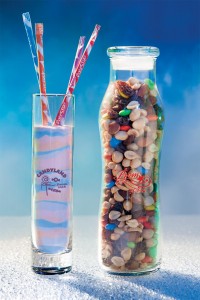 Fill Glassware Up With Fun Stuff
Filling glassware favors with interesting things is a great way to turn them into dual-purpose favors. Depending on what you fill them with, your favors can double as centerpieces or place settings. Try some of these fun ideas based on popular Prom themes:
• Romantic Theme: Fill with floating flowers or candles
• Tropical or Beach Theme: Fill with water and a fish
• Safari Theme: Fill with trail mix
• Candy Theme: Fill with colored sand or sugar
• Jungle or Garden Theme: Fill with small plants
Turn Glassware Into Decoration
Your glassware favors can double as Prom decorations when you add embellishments that match your theme. Enhance your glassware with fun things like these:
• Beads and rhinestones
• Fabric
• Tinsel or garland
• Glow paint
• Glitter or confetti
• Battery-operated lights
Create Delicious Desserts
Offering a dessert AND a glassware favor? Why take up the extra space on your tables when you can combine both into one? Ask your caterers to put delectable desserts inside the glass favors you have already purchased for your teens. The tables will be less cluttered, and your caterers won't have as many dishes to wash (which means less money out of your Prom budget). Your teens will have luscious treats and personalized Prom dessert glass favors to take home with them. 
Want more fun and easy DIY glassware ideas? Download our Complete DIY Glassware Decorating Guide now.