With Prom so focused on teens, adult Prom volunteers often get lost in the shuffle, which is too bad, because without this group of dedicated people, there would be no Prom at all. When the event is finally over, it's important to let your dedicated parents, teachers and other volunteers know they are important, too, and you appreciate all the work they did to make Prom successful. Here are a few fun and easy ways to say, "thanks" to your Prom volunteers.
Custom Imprinted Items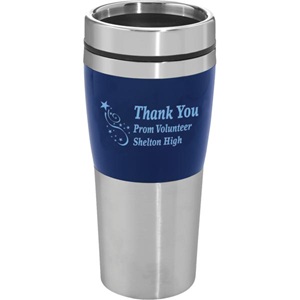 Custom imprinted gifts are great ways to say "Thanks" to your Prom volunteers by offering them tangible reminders of their service and dedication. Give your Prom volunteers fun, custom imprinted items like T-shirts, water bottles/tumblers, and tote bags in appreciation for a job well done.
Gift cards
Gift cards sometimes get a bad rap as being impersonal, "cop out" gifts, but when you personalize them to each volunteer's hobbies or interests, they become thoughtful and much-appreciated gifts. Get to know your Prom volunteers and what kinds of things they like. Give each one a perfectly suited gift card and a personal note expressing your thanks. Some gift card ideas:
Movie theaterAmazon/ iTunes
Retail store or bookstore
Coffee shop or restaurant
Museum
Salon/spa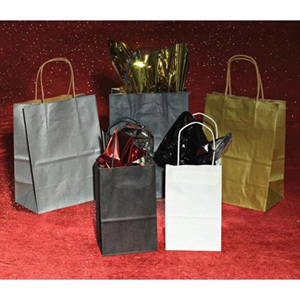 Volunteer Gift Bags
Themed gift bags are fun ways to show your appreciation to your Prom volunteers. As with the gift cards, personalize a bag for each volunteer based on his or her interests and hobbies. Some ideas:
Movie Madness: DVD or theater pass, microwave popcorn, candy, 3D glasses
Coffee Craving: mug, instant coffee (or tea), flavored creamer, box of cookies
Spa Day: nail polish, lotion, candle, manicure set, bath salts
Wine Lover: bottle of wine or wine store gift card, box of chocolates, gourmet cheese, and crackers
Cooking: cookbook, apron, utensils, and small cutting board
Group Outing
To say, "thanks," take your volunteers on a special field trip just for them. This will gives them a chance to socialize and have fun together without the added stress of Prom planning looming over their heads. Consider some of these fun group outings:
Dinner
Movie and Happy Hour
Sporting Event (baseball game)
Bowling
Special luncheon
Zoo
How do you thank your Prom volunteers? Share with us.