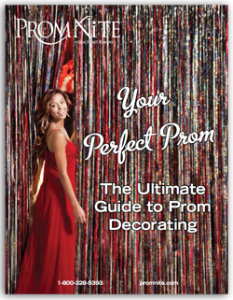 Patterned paper is one of the easiest and fastest ways to transform your Prom venue. You can make your Prom theme pop by using patterned in a few simple ways.
Some things you can make using patterned paper include:
Structures (castle turrets, columns, pillars)
Walkways, paths, rivers
Floors (barn, ballroom)
Walls (brick, flagstone, wood grain)
Backgrounds (under the sea, tropical beach, starry night)
Get more Prom decorations ideas by downloading our Ultimate Guide to Prom Decorations. now

View the video below to see patterned paper in action.