It's never too early to think about ideas for your Homecoming dance and Prom night. Brainstorming ideas now will save time later because it will be one less thing to worry about when the big planning begins. Here are some fun theme ideas to get your creative juices flowing.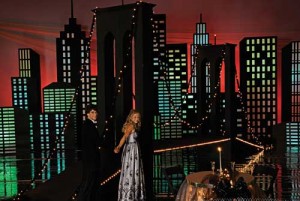 Make Your Theme A Movie
Create a theme that teens can really relate to by taking a standard theme and adding a few extra touches to turn it into a Homecoming or Prom
theme based on popular movies teens love:
• City theme: Get your Art department to create fun posters or life-size paper cutouts to transform your theme into a fun Batman or Spiderman movie theme.
• Greek theme: Base it on the movie Hercules
• Ballroom theme: Add 1920's accessories to make a Gatsby theme
• Winter theme: Create your own Frozen theme
Mix and Match Theme Elements
An arch from one theme, a column from another, a fountain from a third….put them all together to create your own unique theme decorations for your Homecoming dance or Prom night.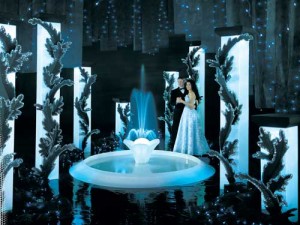 Change The Color
Who says you have to use the colors shown? If the theme comes with gold gossamer, and you want blue, swap it out. Buy a bunch of blue gossamer, or neon green gossamer, etc. Give the original color to the drama department or other school organization. Or add color where there wasn't any before—wrap colored fabric around columns, drape fabric from the ceiling,or cover cardboard silhouettes with fabric to create more colorful decorations.
Transform-A-Theme
If you're torn between two themes for Homecoming or Prom, try melding them together. Take a ballroom theme and dress it up in blue and silver fabrics and decorations so it transforms into an elegant underwater paradise. Turn a candy-land or moody garden park theme into a Halloween or haunted theme. Add Caribbean or Hawaiian elements to a lush garden theme to create a tropical jungle. Or turn an elegant ballroom theme into a '70s disco night with mirror balls, glowing lights, and other seventies décor.
What ideas will you use for your Homecoming or Prom theme? Share with us.