It's almost time for the beginning of a new school year, which means it's time to start thinking of ways to get your kids pumped up, excited and overflowing with school pride. Here are three fun and easy ideas to help you get your students (and staff) excited for the new school year: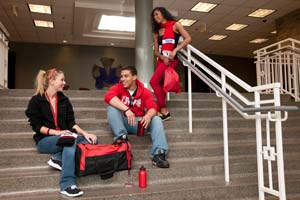 1) Have a Spirit Week
Start off the year by hosting a Spirit Week to get everyone pumped with school pride. Choose fun, icebreaker activities that will help students and staff get to know one another, learn about their school, and get them excited for the new school year. Try some of these fun ideas:
School/Class Color Day
Lunchtime Karaoke
School-wide Scavenger Hunt
Name the School Mascot Contest
2) Open Your School Store Early
Make it easy for students to gear up for the new school year by opening the school store early-even a few days before school starts. Sell standard school supplies and also custom imprinted items, like water bottles, shirts, backpacks, pennants and more – everything your students need to display their school spirit for back-to-school and all year long.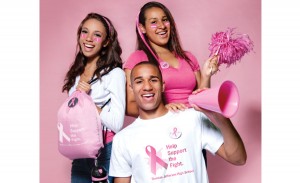 3) Have a Cause Event
A school cause event is a great way to keep students connected, engaged and thinking globally.Cause events are also great school fundraisers when you invite the entire community. Have a school Pink Out, or choose another cause and color. Pick one that is important to your school and that will inspire students, staff and community members to get involved. Hand out cause ribbons to everyone who participates. Here are a few ideas, along with their corresponding colors:
Black: 9/11
Blue: Addiction, bullying, child abuse prevention
Burgundy: Disabilities
Gray: Asthma, diabetes
Green: Environmental protection, kidney cancer
Orange: ADHD, leukemia
Purple: Alzheimer's disease, cancer
Red: AIDS, substance abuse
Teal: Lyme disease, ovarian cancer
White: Violence against women
Yellow: soldier support, suicide prevention.
Start the new school year off right with some fun ideas geared toward getting your students engaged with their school and excited for the best school year ever.
What do you do to engage your student for the new school year? Share with us.