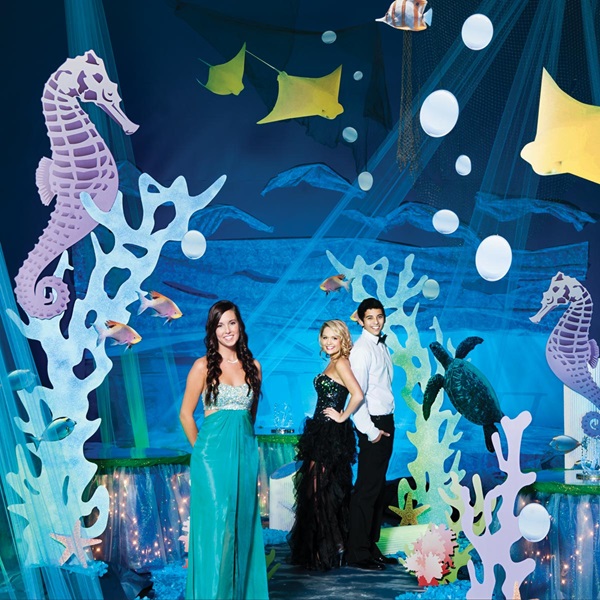 When it comes to an Under the Sea Prom theme, you might be saying, "Been there, done that" or think it's too old fashioned for today's modern teens. But, don't give up on the idea of an undersea theme just yet. There are tons of ways you can take this classic theme up a notch and make it fresh, fun, and interactive. All it takes are a few little twists to create the perfect undersea theme for your high school students.
Make it Bubbly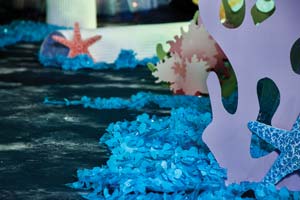 No matter what modern twists you add to your undersea theme, there is one thing you always need to have: Bubbles. Bubbles are a quick and easy way to identify the theme as underwater and add an authentic feel to the scene. But, it's how you add the bubbles that will make your theme unique and fun. Here are some tried and true ways and some non-traditional ways to add bubbles to your theme:
Set up bubble machines in your party space – on the dance floor, in hallways, or anywhere.
Have a balloon drop with blue and white balloons to simulate the look of floating bubbles.
Use a beaded chandelier or that looks like falling water droplets.
Decorate with blue petal fabric or blue and white floral sheeting.
Hand out favors that feature bubble designs.
Make it interactive: Put a bottle of bubbles at each place setting, and encourage Prom guests to blow bubbles all night long.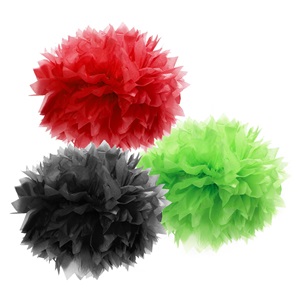 Add Some Sea Creatures
Forget the fish cut outs of yesteryear. Decorate your party space with more modern wild and crazy creatures from the deep:
Download images off the Internet, blow them up to giant size, and use them as wall décor.
Cover walls with giant murals with underwater scenes.
Create your own jellyfish with balloons and streamers.
Use tissue or poly pomps to create colorful sea urchins.
Make it interactive: Set up a craft table where Prom guests can create their own unique sea creatures.
Create a Pirate Ship Scene
Turn your Under the Sea theme into a grand pirate adventure under the high seas! Decorate with a ship, pirate flag, a plank, treasure chest, and gold coins.
Make it interactive: Design a scavenger hunt, complete with treasure maps. Also, hand out a sheet with pirate slang terms and encourage guests to talk like pirates.
Upside Down Beach
For a fun twist, create a beach theme with an underwater look. Use traditional undersea décor, but add fun beachy elements, like:
A real sandbox or a faux one made with brown fabric and sandbox toys.
Lounge chairs
Beach ball "bubbles"
A lifeguard stand
Make interactive: Have a sandcastle-building competition with real sand or building blocks.
Add Some Photo Fun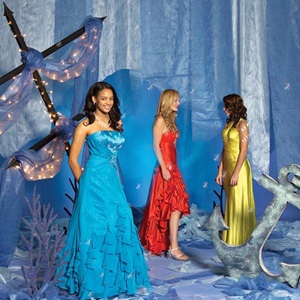 Set up a photo booth with an undersea background where teens can pose for formal Prom portraits or take their own photos all evening long. Take it up a notch with a special photo area with nautical photo props that Prom goers can use to dress up in and use to take fun pics.
Make it interactive: Encourage Prom goers to share their undersea selfies with their friends on social media sites.
When you think beyond the crepe streamers and cardboard fish and add some new and modern touches to your undersea scene, you can create a fun and fresh theme today's teens will love.
 How do you freshen up classic Prom themes of the past? Share with us.