This season's newest Prom Themes are bright and colorful with a nod to retro looks. Prom is all about celebrating, and these fun & festive Prom themes help you do just that.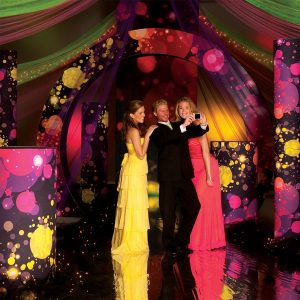 Everyone loves the bright colors and fun look of bubbles in this hot theme!
---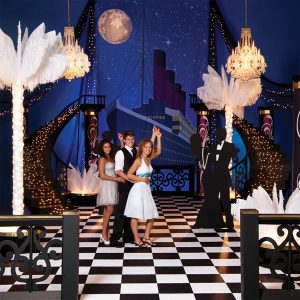 My Heart Will Go On
A timeless love story at sea, twinkling stars, and glamorous decorations make the perfect setting for a Prom.
---
Go under the sea for a charming and unique theme.
---
Whispy feathers and a glorious arch make this theme uniquely yours!
---
Take them to "tinsel-town" in this HOT new Hollywood Prom theme. Make everyone feel like a glamorous star as they walk the red carpet!
---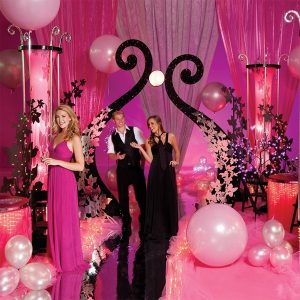 Pink is one of the hottest colors of the season. This theme pays tribute to the glamor and style of pink. With the flare of yesteryear and a hint of modern mystique, this theme has it all!
---
Have you chosen your theme yet? We'd love to hear what it is! Which of these new themes catches your eye?