Homecoming is the most exciting time of the school year. Planning the Homecoming game, dance, and Spirit Week should also include setting up of a selfie station. Setting one of these up at the Homecoming game or Homecoming dance accomplishes several goals (it keeps school spirit high and adds to the activities available), but, most importantly, it keeps your students engaged and creates lots of amazing memories.
SELFIE STATION LOCATION
The location of your Homecoming selfie station, of course, depends upon whether you want it outdoors or indoors. If it is outdoors, you may want to set up your selfie station fairly close to the field entrance, so new arrivals see it right away. You could also position it close to your concession stand so people can munch on treats while they wait their turn. If inclement weather is a concern, try positioning it in an area that is covered and away from the rain.
If you choose to set it up a selfie station indoors (i.e., Homecoming dance) you may want to set it up away from the dance floor. This will prevent anybody accidentally photo-bombing a shot, and eliminate heavy foot traffic.
BACKDROPS
The backdrop you choose for your Homecoming selfie station depends on how fancy do you want it to be. If you decide upon a formal look, you may want to try these ideas:
For a more informal selfie station, these options may be better:
COLORS
If you choose fabric or background paper for your selfie station backdrop, match the color to your school colors (very appropriate for Homecoming), or your theme colors (bright for a tropical theme; blues for an underwater theme).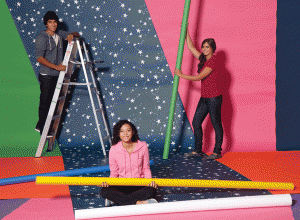 SELFIE STATION PROPS
No matter your selfie station's color or formality, props for students are essential. Here are some ideas to get you started:
SELFIE STATION LIGHTING
Another type of prop to consider is lighting. A properly lit selfie station can greatly enhance your photos. Lighting options like filtered spotlights, mini lights, a COB light, light bar, etc., will have different effects on your photos. Check out our blog "Creative Lighting Ideas for On and Off the Field" to explore your options.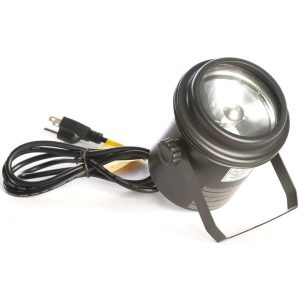 OTHER IDEAS TO CONSIDER
Before you order your fabrics, papers, lighting, and props, make sure you know the SIZE of your selfie station. Do you want it big for large groups of students? Smaller for couples? Size will be critical to the amount of supplies you order.
Don't let the term "selfie station" mislead you. Some schools hire a photographer or ask a parent volunteer to take the photos. This will allow your students to focus more on their poses and props, instead of worrying about setting up the proper angle and corralling all their friends into the shot.
Invest some of your Homecoming budget into Disposable Polaroid Cameras. Students will appreciate having these cameras around; they won't have to worry about turning their phones on and off.
Create a school hashtag. Your social-networking teenagers will love this. They'll have one place they can go to where they can share and enjoy everyone's memories of your Homecoming game and/or dance.
With all of these tips, you will create a memorable Homecoming selfie station experience that will have your students actively engaged with your school. Need more ideas for Spirit Week? Check out more of our blogs.