Favors aren't just for Prom night. Make sure you have lots of Homecoming favors for Spirit Week activities, contests, prizes, and/or your Homecoming dance. All you need are some gift bags, tinsel shreds, and Homecoming favors to create your own spirit-themed swag bags. Students are sure to love them, and they will get a lot of use of the "swag" if you select items in your school colors that they can use for game days and pep rallies! Try some of these 17 ideas.
1. School Color Poms
Add Poms in your school colors to every swag bag you hand out. Poms are essential for any game day and any sport. They're the perfect product to wave in support of your school teams and athletes.
2. School Color Noisemakers
Students love to make lots of noise at sporting events, so include noisemakers as favors in your swag bags to raise the decibel level.
3. Glow-in-the-Dark Necklaces
Homecoming favors that glow are always a hit with teenagers. Glow-in-the-Dark Necklaces tare perfect as spirit accessories that will get a lot of use at nighttime games, pep rallies, bonfires, and more.
4. Face Paint
Your students will love wearable face paint for faces, hands, and arms. This is another Homecoming favor that will get a lot of use at nighttime school events.
5. Beads
Colored beads are one of the most popular items we have, and they're a classic favorite with students for Homecoming favors and other school events. They can wear them for everything from game days to their Senior Party.
6. Sunglasses
Sunglasses are one of the most popular choices for Homecoming favors; they are available in lots of colors to match your school colors. They are great, of course, for outdoor sports and school fundraisers.
7. Apparel
Create custom T-Shirts, Knitwear, and more for your Homecoming favors. Students will appreciate favors that they can wear to school, fundraisers, and other events. Roll them up; slip them into your swag bags; and hand them out at your Homecoming dance.
8. Beach Towels
Customized beach towels may seem like an unconventional choice for Homecoming favors, but students will get a lot of use out of them. Towels can be used as cushions in the bleachers, for the gym, or during the summer.
9. Blinking Drinkware
Take standard drinkware favors to a new level with blinking tumblers. Unique, yet functional, these Homecoming favors are keepsakes that students will use again and again.
10. Candy
Who doesn't like a sweat treat? Using candy of all kinds for Homecoming favors will be gobbled up immediately! Toss in a handful of buttermints, candy crumbles, cube lollipops, Sassy Straws, and other candies into your swag bags to satisfy a candy craving.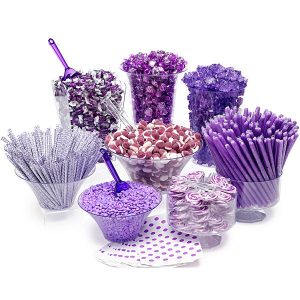 11. Playing Cards
Lots of teenagers love playing cards with friends, so using Playing Cards as Homecoming favors will definitely get lots of use. They're an especially good choice of favor if your Homecoming dance theme is a casino night or Vegas theme.
12. Lanyards
Custom lanyards are a durable choice for a Homecoming favor. They will hold up long after your Homecoming dance is over. And lanyards come in dozens of colors to coordinate with your school colors!
13. Electronic Accessories
From Chargers and Speakers to Phone Stands, there are many technology accessories that can be used as Homecoming favors. Technology-loving teenagers will ensure that these items get lots of use.
14. Wristbands
This is another wearable (and popular) favor idea for your Homecoming favors. Choose a wristband in your school color, add a custom imprint, and toss it in the gift bag.
15. Backpacks
There are lots of backpacks that fold down into a small size so they can be added to any Homecoming swag bag. Just look for backpacks in your school colors, add your school name, and you've got functional swag.
16. Key Chains
Key chains are the perfect size for Homecoming swag bags. Choose key chains in your school colors and add your Homecoming theme to them as a custom imprint. Customized key chains will not only keep students organized, they will carry a bit of school spirit with them everywhere they go.
17. Photo Frames
Choose the perfect photo frame to capture student memories of Homecoming. Whether it's a 2″x2″ frame or a 5″x7″ frame, there are dozens of frames and photo cubes for your Homecoming favor bags.
Start with these 17 must-have ideas for your Homecoming favors and swag bags. Then, shop our Spirit page at PromNite.com to find many more favors for your Spirit Week and Homecoming dance.