Is your school looking for some new ideas for a casino-themed Prom? Don't gamble with your Prom budget, we've got you covered. Keep reading for lots of fresh ideas for your casino Prom theme that will have your students rolling in the dough.
Think Outside the (Decorating) Box
When you think of a casino Prom theme, lots of things come to mind, like card suits, dice, coins, etc. Use these same ideas for Favors and Invitations instead of just your decorations. Scratch-off Invites are perfect for a casino theme. Key Chains and Frames are available with casino icons. And look for Full-color Sashes and Crowns featuring a casino graphic!
Time for Your Photo Op
Another way to put a twist on casino Prom theme decorations is to use decorations as photo ops for your selfie stations. You can use anything from large Lit Dice to stacks of Coins, to a Slot Machine. And don't forget Photo Props to dress up with, like Sunglasses or fake money that students can pose with during their selfies.
Light It Up
Adding lots of Lights can elevate many Prom themes, especially a casino Prom theme. String lots of Mini Lights around your Prom space. Or use special effects light machines, like a Sparkle Magic Illuminator Light that projects hundreds of pinpoints of lights. Our Color Change Bulb has lots of lighting options, too, including over 30 different color, strobe lighting, and more.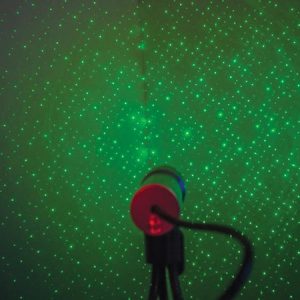 Roll Out the Red Carpet
A red carpet isn't just for a Hollywood Prom theme. It's a great idea for a casino-themed Prom, too. Roll out a red carpet at your Prom entrance, or use it for your Grand March. Another great idea is to use a real spotlight, to provide each student a chance to shine on Prom night.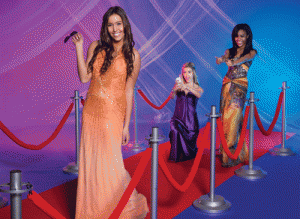 Choose A Destination
Las Vegas is the city most associated with casinos, but there are other cities around world that are known for their fancy and glitzy casino nightlife. Try setting your casino Prom theme in one of these locations:
Reno (the biggest little city in the world)
Monte Carlo (based in Monaco; give your decor a European flair)
Atlantic City (its Steel Pier amusement park has lots of decorating possibilities)
Cruise Ship (give your decorations a nautical flair)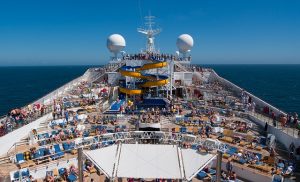 Movie Mania
Base your Prom theme on a casino-themed movie. There's lots of movies out there to choose from. Casino Royale and Ocean's Eleven are two great ideas for you. Although it's not a casino movie, Guys and Dolls does have gambling in it, and the 1920's twist provides lots of decorating ideas.
As you can see, there are lots of ways to give your casino Prom theme a fresh twist. Need more ideas? Browse our casino Prom themes to find more inspiration.