Getting ready to plan Prom 2018 is a big undertaking. Good organization up front will help you get things started on the right foot, and keep the process running smoothly. We've got five steps and lots of tips to help you organize your Prom committee and plan the best Prom ever!
Step 1: Recruit people to your Prom committee.
This shouldn't be too hard. Spread the word throughout your school using banners, posters, and flyers. Lots of students will want to be involved with planning the biggest event of the school year. And don't forget to recruit parent volunteers and other teachers and school staff to help lead various sub-committees. Adult committee members also helps you build connections within your community.
Step #2: Choose a date and time.
Some schools or school districts may have already determined the Prom date already. If not, make choosing a date your top priority. The sooner you know your timeline, the better. Your Prom committee should also determine if your school is having a Grand March the day of Prom so that can be added to the schedule.

Step #3: Choose your Prom theme.
There are dozens of Prom theme options, and choosing one of theme may be the best part of Prom planning. From romantic to foreign destinations to fancy ballrooms, take the time to choose the perfect theme for Prom 2018. Once your Prom committee has chosen your theme, decide upon how you want to reveal it to your entire student body. Again, banners are a great idea, or you can wait until invitations have been distributed, or you can make a big announcement for a big impact.
#4: Divide into sub-committees.
This is the biggest step you'll take in your Prom planning. If your school is small, you may be used to planning as one big Prom committee, but it may be wise to declare committees, even if they themselves are small. Assigning responsibility of each aspect of Prom is the best way to make sure it gets done correctly. Here's a quick list of possible Prom sub-committees to get you started.
Budget Committee
Manages the Prom budget. Should work closely with all sub-committees to ensure proper funding.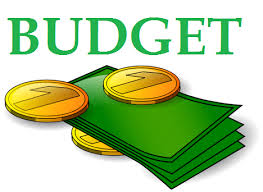 Decorations Committee
Responsible for ordering the Prom theme kits and other decorations for Prom entrances, tables, the photography area, ceilings, and walls.
Entertainment Committee
Chooses and books the DJ or band, and other entertainment. Arranges for someone to serve as a Master of Ceremonies. Also ensures that the Prom night's program is followed.
Favor/Prize Committee
Researches, chooses, and orders Prom favors (glassware, technology, frames, sets, sunglasses, swag bags, etc.) for attendees, chaperones, and volunteers. Also solicits prize donations and procures and distributes prizes. Should work closely with theInvitations sub-committee to order coordinating products.
Food Committee
Decides upon a full-scale sit down dinner or buffet. Responsible for choosing and booking a caterer for Prom night. May also be in charge of any food or beverages not covered by the caterer.
Fundraising Committee
Responsible for choosing and executing fundraisers throughout the school year to raise money for all of Prom planning.
Invitations Committee 
Determines the wording for and orders Prom invites, tickets, and RSVPs. Should work with the favors sub-committee to create coordinating products.
Publicity Committee
Responsible for advertising and publicity for Prom night. This can include, but is not limited to, creating and displaying posters or banners, putting ads in the school paper, or making announcements over the PA. Should work closely with the fundraising committee to get the word out about activities that are being held.
Royalty Committee
Determines voting methods for your school's Prom King and Queen. Conducts student voting for the Royal Court, tallies votes, and announces the winners. They can also be responsible for choosing and ordering tiaras, crowns, sashes, scepters, and other royalty accessories.
Venue Committee
Researches possible Prom venues and locations. Considers cost and available assets. Brings the final selections or options to the large group for a vote.
Volunteer/Staffing Committee
Responsible for planning for and recruiting volunteers and chaperones for entire Prom night. Organizes shifts for the special night.
Step #5: Putting It Together
Your Prom committee's advisor and/or assistants should work closely with all subcommittees to get everything decided, ordered, organized, distributed, and built in time for Prom night.  And don't forget to recognize every member of your sub-committees for their year-long hard work and dedication.
Planning a high school Prom is a big task, but with this five-step guide to all of the Prom committee responsibilities–and tips–you can plan a dream Prom night for all of your students. Visit promnite.com to browse, shop, and get ideas! And don't forget to check out our Resources page for lots of FREE downloadables to help aid in your Prom planning.