Most of your Prom guests are seniors who will be graduating in mere weeks. Give your high school students a chance to be silly kids again, for one night only, with a candy-land prom theme. A candy-themed prom is full of bright colors, sweet treats, and lots of unique decorating opportunities. Use some or all of the ideas listed below to organize an amazingly delicious candy-land prom theme.
CANDY-THEMED INVITATIONS and TICKETS
Just like the popular children's board game, your Prom has to "start" somewhere. That would be the invitation and tickets. Our Sweet as Candy Full-color Invitation and matching Ticket are a great way to get your students excited for their trip back to childhood.
CANDY BUFFET for PROM NIGHT
If your school wants to set up a candy buffet for a candy-land Prom theme, you know there is no shortage of ideas. Try some of these tips to help narrow down the field and make the perfect decisions for your Prom candy buffet.
Use the original board game as a guide. Choose candies that match the colored spaces on the board. Or choose candies that correspond with various locations on the board, like the forest or the sea.
Limit your candy buffet to only three or four colors.
Choose only bright colors.
Choose only pastel colors.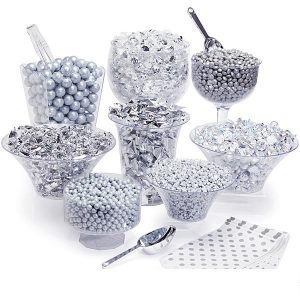 CANDY-THEMED DECORATIONS and PHOTO OPS for PROM
Make your candy-land Prom theme as sweet and child-like as possible for your students. They will all feel like kindergarteners again if you keep your décor, selfie stations, and backgrounds as colorful as possible.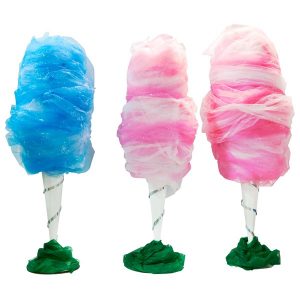 CANDY-THEMED FAVORS
Select Prom favors for a candy-land theme that your students can enjoy both right away and long after Prom is over. Candy favors, of course, will satiate their sweet tooth immediately. And any of our full-color favors can be printed with a candy-land design and can be used multiple times.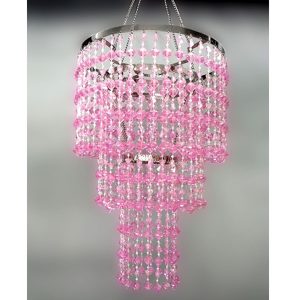 OTHER CANDY-LAND PROM IDEAS
Set up a cupcake stand with your candy buffet.
Add a chocolate fondue machine to your candy buffet.
Set up a cotton candy machine.
Set up an old-fashioned gumball machine.
With all those sweet treats, some students may want some more savory or salty snack options. Set bowls of popcorn on each table, or invest in a popcorn machine. Or offer chips and dip, pretzels, or even a veggie tray as alternatives.
Use the original game is inspiration for different decorations (castles, woods, mountains, sea, etc.)
Create a colored walkway that is reminiscent of the board game through your Prom space.
Use Candy Crush Saga™ as inspiration for decorations.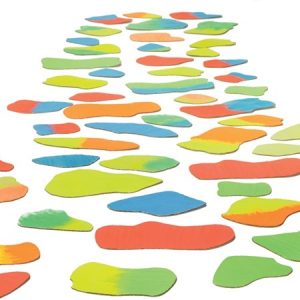 You can create an incredibly sweet Prom evening for your students with any or all of the above ideas. No matter which ideas you choose, don't forget to give your students a nostalgic evening, to make them feel like kids again! Find more ideas for Prom night, including our Candy Coordinator, at our Resources page.