1920s Gatsby Prom themes are still one of the top Prom trends. The classic elegance of a ballroom theme combined with those fun costume elements of the 1920s and the art deco backdrops are irresistible to your students. With the right combination of theme kits, decorations, favors, invites, and royalty, you're sure to transport your students back in time to the Roaring '20s for one magical night!
Gatsby Prom Complete Themes:
Complete Prom themes are a great way to start assembling your Gatsby themed Prom night. Choose a theme that's filled with art deco and style elements of the time period, or accent a more modern ballroom theme with 1920s decorations.
Gatsby Prom Theme Favors:
Select Prom favors that match the ambiance of the 1920s for your Gatsby Prom theme. There are many favors featuring art deco patterns to choose from, or select favors that match the dapper fashion styles of the time. Whether you choose stock (blank) favors or custom favors, there's an abundance of Prom favors your students will love.
Gatsby Prom Theme Invitations:
Set the mood for a Gatsby Prom theme with the ideal invitation. Art deco patterns are an obvious choice for your Prom invites, but there are many other unique designs that lend themselves well to the time period.
Gatsby Prom Theme Decorations:
Accent your Prom theme and party space with complementary décor that is reminiscent of the 1920s—the time period that Gatsby is set. Once again, art deco is important to look for, but make sure to look for really fancy decorations for a Gatsby Prom, too. Crystals, chandeliers, gold, and silver will all be right at home in this Prom theme. Start with these five ideas for your Prom space.
Gatsby Prom Theme Wearables:
Prom themes wouldn't be complete with out a photo op area. Once you have chosen your Stand Ups and Silhouettes, stock up on lots of wearables that your students can outfit themselves in for their selfies and photo booths.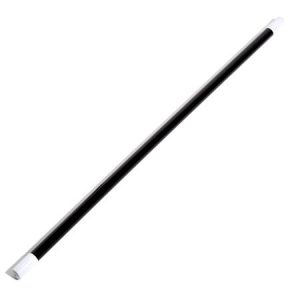 Gatsby Prom Theme Royalty:
The style of the 1920s isn't limited to your Prom decorations and favors. Bring the panache of that time period to your Prom royalty items, too. All full-color royalty items are available in art deco patterns, and apparel styles of the Roaring '20s, like fedoras, will look stunning on your Prom King, Queen, and/or Court.
No matter which art deco favors, invitations, or decorations you choose, you can find everything you need for your 1920s Gatsby Prom right here. Click here for more Gatsby Prom ideas.