A big city Prom theme—and all its glitz and glamour—has an irresistible appeal for your teenage students, and it offers a lot of inspiration for your school's Prom. Whether you need a starting point for your Prom planning, or more specific ideas for city-themed favors, invites, or decorations, you'll find everything you need for a glamorous big city Prom theme right here.
BIG CITY PROM THEMES
For your school's big city Prom theme, the first question you should ask is, "Do you want to set your big city Prom in a specific city?" Of course, you can say no and keep your big city décor and favors more general.
However, if your answer to that question is yes, some of the most popular city-based Proms include Chicago, Los Angeles, Miami, and New York City. These cities offer lots inspiration for Prom; for example there are many background graphics you can add to coordinating favors that display the skylines of these particular cities.
BIG CITY PROM THEME INVITATIONS AND TICKETS
Set the tone for your big city Prom theme with a city-themed invitation. One of our favorite ideas for city-themed Prom invites is a full-color invitation because it features a very specific graphic, like New York or Miami.
Another great invitation idea is the glamorous invite; it's a great symbol of a fancy night on the town. (Check out the Gown and Tux Invite or Black Stretch Limo Invite.)
And don't forget full-color tickets to match your full-color invites. Or choose with a simple, one-color—yet sassy—ticket for Prom, like a Sizzle and Shine Ticket.
BIG CITY PROM THEME AND PROPS
Choosing decorations to create a big city atmosphere in your Prom space will really get your creative juices flowing.
The best place to start is with a complete Prom theme, like Big City Ballroom, Spotlight City, or Uptown Tonight. These themes include all of the necessary kits to create "real" city streets and cityscapes. Then, accent these themes with additional kits, like murals, city skyline silhouettes, lampposts, fountains (for a city park), and streetlights.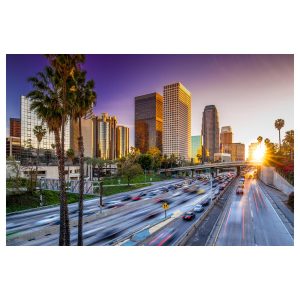 Big city decorations can include the little things like confetti and centerpieces for your tables to spotlights and fancy fabrics for those finishing touches.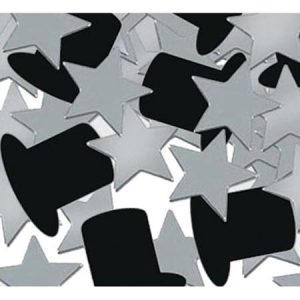 BIG CITY INSPIRED PROM FAVORS
Once you've chosen your big city Prom theme, invitations, and decorations, you will want to lots of coordinating Prom favors.
Select custom items, like Photo Key Chains, Full-color Frames, or glassware for Prom favors, or stock favors that come blank, like Bow Tie Key Chains or Chocolate Sunglasses. Simple, yet fancy, silver and gold Swag Bags are also festive favor ideas.
BIG CITY PROM ROYALTY ACCESSORIES
Don't forget to make sure your Prom King, Queen, and Court sparkle as brightly as your big city skylines on Prom night. Choose Prom tiaras with tons of sparkle for your Queen and her Court. And Full-color Crowns with a city skyline graphic are a must-have for your Prom King and Court. Matching Full-color Sashes for everyone will complete the look.
Like these big city Prom theme ideas? Shop promnite.com now for all of your Prom needs.