Just as there are many types of fairy tales in literature, there are quite a few different types of fairy tale Prom themes. They range from the romantic (think Cinderella) to place specific (like Arabian or a winter wonderland) to dark (Beauty and the Beast or an enchanted forest). No matter which type of fairy tale Prom you choose, there are many ways to bring that theme to life. Read on to discover everything you need for your oh so enchanting fairy tale Prom, from the invites to the favors to the décor.
ARABIAN Fairy Tale Prom Theme
If you want "a whole new world" type of fairy tale Prom, an exotic Arabian theme is perfect. Start by purchasing a complete theme of Arabian decorations, like Enchanted Kingdom, Magic Carpet Ride, or Fairest Land. (You can also combine elements of these themes to create your own unique Arabian paradise!) Once you have the basics, you can complement your theme with lots of Arabian décor, favors, and invitations. Keep things like genie lamps, lots of gold, and bright, jewel colors in mind.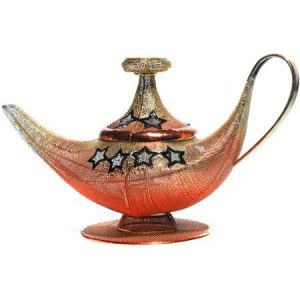 DARK Fairy Tale Prom Theme
Just because you want a fairy tale Prom night doesn't mean you can't be creative with it. Give your fairy tale a bit of an edge by adding darker décor, or a moody atmosphere (think Beauty and the Beast). Focus on dark, richly-colored fabrics, mood lighting, and black backdrops and props.
ENCHANTED FOREST Fairy Tale Prom Theme
A fairy tale Prom theme with an enchanted forest twist is very popular right now, and it can be both beautiful and moody. Combine kit decorations from the Enchanted Forest and Far Away Complete Themes to set up your own forest in your Prom space. Your enchanted forest fairy tale is all about taking garden and forest elements and giving them a moody, mesmerizing twist for invitations and more. Here are a few ideas to get you started.
HEAVENLY Fairy Tale Prom Theme
Take a trip to the clouds for a heavenly fairy tale Prom theme. This type of fairy tale Prom is full of lightness, lots of blue and white, and perhaps some sparkle. Gossamer and Glitter Tulle are two decorating fabrics that are available in lots of colors to match this theme. And complete Prom themes like Once Upon A Dream and Heaven On Earth provide lots of heavenly décor with a fairy tale quality. Use some of these extra ideas to match your favors and invites to your heavenly Prom theme:
ROMANTIC Fairy Tale Prom Theme
This type of fairy tale Prom brings to mind those classic animated movies, like Cinderella, Sleeping Beauty, or Snow White. Create an enchanting castle ballroom with lots of castles and turrets, clocks, crystals, and fancy décor to elevate the romantic quality of your Prom theme, favors, and more.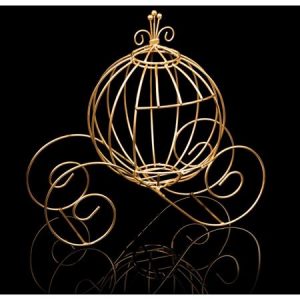 TRENDY Fairy Tale Prom Theme
If you want a non-traditional fairy tale, this type of Prom theme is perfect for you. With a trendy fairy tale Prom, it's all about taking traditional elements and giving them a modern twist. For instance, our Castle Dazzle! theme has a large castle that is trimmed with lights, fancy fireworks in the sky, and a lighted pathway—it's very different from the typical fairy tale décor. Use some of these ideas to complement this theme: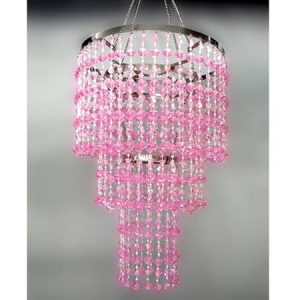 WINTER WONDERLAND Fairy Tale Prom Theme
Give your fairy tale Prom a seasonal twist by creating a winter wonderland fairy tale. Whether you give your wintery Prom a cute or elegant twist, this is a magical Prom theme that your students will love. Start with a Winter's Magic Complete Theme, a Let it Snow Invitation, and add lots of snowflakes, crystals, white and blue fabrics, and much more to create a winter scene in your Prom space.
With all of the above ideas, you're sure to find the perfect type of fairy tale Prom theme to suit your 2018 Prom. Get started on Prom planning now. Shop online for more ideas.