Prom night is one of the most exciting high school events, and an amazing night that students will remember for a long time. One way to help students recall those special Prom memories with wearable Prom favors. These types of favors serve both the fun and functional criteria that you, and your students, want in a Prom favor. Students can enjoy some of these favors during their Prom, and others can be enjoyed long after Prom is over. Check out this quick guide to selecting the best wearable Prom favors to match your Prom theme.
DOG TAGS
If you're looking for a trendy Prom favor, custom dog tags are the perfect choice. Dog tags come in lots of colors to match any Prom theme (blue dog tags are great for an underwater theme; purple dog tags go well with a Mardi Gras theme), and you can add your choice of imprint to customize it to your Prom theme. Once Prom is over dog tags can be used as necklaces or key chains.
HATS
Hats, like fedoras, make a great finishing touch for your fashionable students' Prom looks. These work best when you hand them out to students at the beginning of the night. That way, students can wear and enjoy them all night long!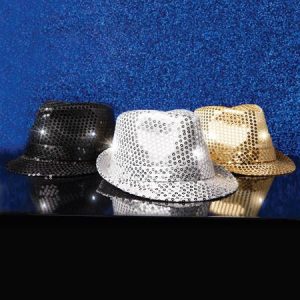 MASKS
If you're planning a Mardi Gras or masquerade theme, mask favors are essential. There are dozens of mask designs and colors to choose from to match any masquerade Prom theme. Make sure all of your students get a mask at the beginning of Prom, so they can be "mysterious" all night. Hand mask out at the door, use them as place settings, or put them into swag bags.
NECKLACES
Choosing necklaces for your wearable Prom favors offers a big benefit that students will appreciate: it leaves their hands free for food and games. Whether you choose a simple plastic lei or a glow necklace, there's a necklace style that's perfect for any Prom theme.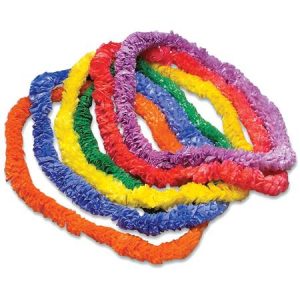 NECK STRAPS AND LANYARDS
Standard lanyards and neck straps may not be the first thing you think of for Prom favors, but they're one of the most functional options. Once Prom is over, students can use their lanyards with their school ID badges or they can add them to their key chains. Another benefit of neck straps is that they come in lots of colors to match to either your school colors or Prom colors!
SUNGLASSES
Sunglasses are one of the most popular Prom favors, period. In addition to being available in multiple styles, they are also available in a variety of colors (match yellow sunglasses to a tropical theme; black sunglasses to your ballroom theme). Simply add your custom text to one temple band to customize them for your Prom night!
WRISTBANDS
Custom wristbands are another popular Prom favor choice, and they're great "admission" items. Hand out wristbands at the entrance of your Prom, so students can have a little accessory for the night. Silicone wristbands are probably the most popular and hold up well after Prom is over, but non-transferrable wristbands are perfect to ensure safety and security on Prom night.
WEARABLE PHOTO PROPS
Prom favors that are wearable are not limited to your swag bags. Stock up on plenty of wearable props for your selfie stations, too! From boas and fedoras to bow ties and gloves, there are lots of unique items that students can wear as they strike a pose for their Prom photo ops.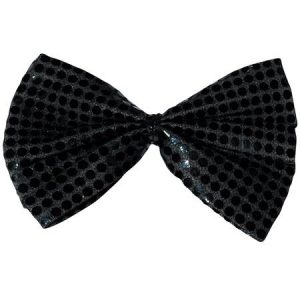 Wearable Prom favors are sure to be a big hit with your students because you know they'll get a lot of use. Whether you choose wearable favors to enjoy during Prom (hats, necklaces, masks) or wearable favors they can enjoy after Prom (wristbands, dog tags, lanyards), every favor is a winner. Click HERE to shop for your Prom favors now.