The Senior All-Night Party is usually one of the last big memories students have of their high school experience. Make your senior class have an amazing night that they will never forget. Use the following tips to help get started or to aid you during the party planning process this year!
BEGINNING STAGES
Most schools have a group of parents who organize and plan the Senior Party. Parents are a natural fit for planning this special school event because they want their kids to be safe that night, and they will definitely want them to have lots of fun.
Recruit parents of juniors; they will learn the ropes for next year
Organize volunteers in advance; make sure to have plenty if you have a big space
Break up your organizers/volunteers into smaller sub-committees

Decorations
Finance
Favors

Security
Once you have assembled your Senior Party committee, look at your event from a "fresh perspective." Ask your committee some of these questions so you can plan an even better Senior Party than the one last year.
Are we doing this because we've done it in the past?
Was last year's entertainment late?
How long were game/entertainment lines last year?
How did the students respond last time? Parents?
Was there too much leftover food last time?
After considering all of the above, and choosing a date, take some time to deal with a few other up-front issues:
Set up your Senior Party as a non-profit. In the long run, it may help your money situation. (If you are a non-profit and solicit donations, those who donate can write it off on their taxes.)
Check school's liability policy and buy additional coverage if necessary
Make students sign an alcohol/drug free contract
DECISIONS, DECISIONS
Once you have all your committee members in place, it's time to select entertainment, food, prizes, a location, and much more. Don't forget to ask careful questions of your vendors and entertainment for this evening. Questions can include things like background checks, inquiring about insurance, and training/credentials.
With so many aspects of your Senior Party to consider, don't forget: more is not necessarily better. If you pack too many ideas (entertainment for instance) into the evening, it can be overwhelming. Save some ideas for next year.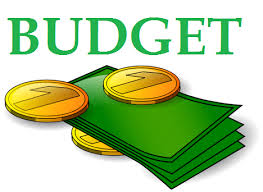 Another key thing to keep in mind: spend your money wisely. Take a peek at social media posts from last year to see what your students liked the best, and use that information when making decisions. If students liked the décor and prizes the most, you can trim your entertainment budget to match.
Decide upon the admission (e.g., tickets can be a different price if students pay in advance; more money if they purchase tickets after Jan. 1)
Hire security; how much will depend upon the size of your party space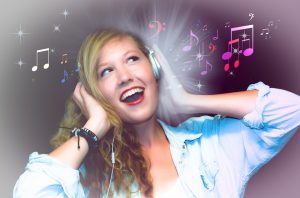 Hire professional entertainment

DJ or live band
Hypnotist
Magician
Karaoke machine
Comedian
Manicurist
Caricaturist
Photographer or photo booth
Fortune teller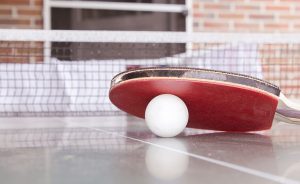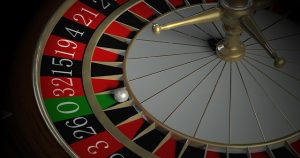 Order high-quality games

Sumo wrestling equipment
Casino games
Jacob's Ladder
Obstacle course
Giant Twister
Ping pong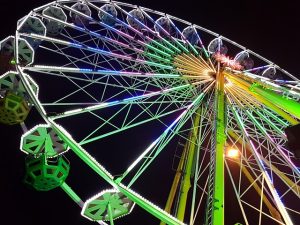 Secure your location way in advance

School gymnasium, cafeteria, and other areas
Local mall
Recreation center
Community center
Amusement park
Local zoo
Bowling alley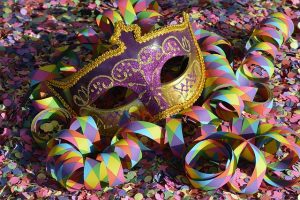 Choose a theme

Carnival, cruise, Mardi Gras, the future are all popular ideas
Keep the theme a secret as long as you can to generate more interest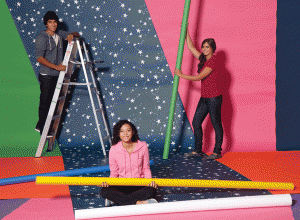 Choose and order decorations
Choose and order (or solicit donations) for gifts and prizes

Door prizes
Gift cards
Fitness wristbands
Electronic equipment
Stuff backpacks or small duffel bags with smaller gifts students can use next year in college
Choose a caterer and/or food and drink sponsors

Coffee
Soda
Bottled water
Burgers
Pizza
Tacos and burritos
Wings
Concession stands (cotton candy, popcorn, sno cones)
Candy buffet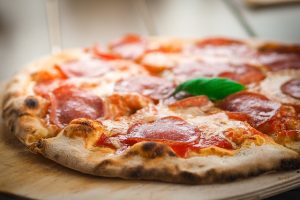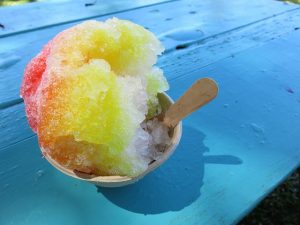 PARTY TIME
An All-Night Senior Party involves a lot of planning and details; the big night will roll around pretty quickly. You will want to have a special meeting toward the end to plan exactly how you want to handle all of the set-up (games, food, entertainment, security), decorating, and more. Having a plan in place will make any last minute issues easier to deal with.
Designate the junior parents to decorate and setup if your SANP is the same day as graduation
Set up a "coat check" room where students can safely stow coats and bags
Set up a "rest area" with cots and/or inflate mattresses for people who get sleepy
Set up small medical station; or know where your school medical kits are
Pick a time to start decorating
Pick a time for vendors (food, prizes, etc.) and entertainment to arrive
Draw a map of where everything is and post it at the entrance
Set up directional signs if necessary
Select several volunteers to admit students
HAVE FUN!
Need more ideas for your Senior All Night Party, like door prizes and gifts? Check out promnite.com and search "favors." Or search "decorations." You can a lot of the decorating supplies you need for your lock-in Senior Party at Prom Nite.