It's that time of year, again! Graduation day is just around the corner. This special day is a big milestone for your high school students; no doubt they've been anticipating it for months. As your big graduation day gets closer and closer, make sure you have the perfect graduation gifts for your senior class. Because it's the end of the school year, your budget may be stretched a little thin, but there lots of affordable gifts that you can hand out to students that will make their graduation day that much more memorable. We've got three terrific gift ideas that your high school seniors will love.
DRINKWARE GRAD GIFTS
This is a broad category because it includes lots of different options. Don't think so? Well, there are water bottles, tumblers, mugs, fun cups, and glassware. One of the most popular drinkware gift ideas are water bottles in your school colors. Another drinkware option that is very popular is anything that features a full-color imprint. These bottles and tumblers feature your choice of one of our full-color graphics AND can be customized with your special graduation message. Here are a few of our best-selling drinkware options:
FRAME GRAD GIFTS
Giving a frame as a graduation gift is a precious idea. Not only are you giving your seniors a memento of their high school years, it is one of those functional gifts that will get a lot of use. They can proudly frame one of their favorite photos from their senior year at home or bring the frame to college and use it to hold some of their first college memories. There are a variety of frames to choose from, including full-color frames (like drinkware above) that can be customized to fit the occasion. Here are a few frame ideas to get you started:
SWAG BAGS GRAD GIFTS
Swag bags are a popular idea for Prom, but you can also use them for graduation gifts. It's very easy to make your own swag bags. Simply choose a gift bag, stock up on lots of tissue paper or tinsel shreds, and select the swag. Choose one "main" swag piece (frame, glassware, drinkware, electronic accessory), and then add smaller swag elements (bubbles, wristbands, beads, sunglasses, key chains) to complete the gift set.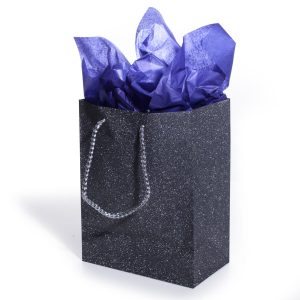 No matter what type of gift you choose, all of your high school graduates will appreciate the gesture. It's one last memory that they will have and can, literally, take with them as they embark on their journey to college and adulthood. Need more ideas? Click here to start shopping.