From favors to decorations to royalty accessories, you will want nothing but the best for your school's events, like Prom, Homecoming, Winter Formal, and Senior Party. Prom Nite has all of the items you need for these important school events, including many that have received five-star reviews from other customers. We've gathered together a sampling of those reviews so you can see what our best-sellers are, get excited for your upcoming events, and get our helping to find exactly what you need for your school's next event. 
FIVE-STAR FAVORS★★★★★
Small Mason Jar With Custom Metallic Foil Label
"The students loved the idea of the jars as they were fillable the night of Prom with a variety of candies at the event to take home."
Prom Nite customer, Salinas, CA
Blue Glass Coffee Mug
"I am so pleased with these mugs. The custom imprint is perfect. The weight of the glass is better than I expected."
Amy, Lyles, TN
Durable glass favors are favorites with our customers. Unique Prom or Homecoming glassware favors like these can be used again and again once your school event is over; students will love these as keepsakes! The quaint, vintage quality of the Small Mason Jar is a fun coordinating favor for a retro 1920s Homecoming theme or even a western theme. And the Blue Glass Coffee Mug is a great match for your under the sea theme or a nighttime Prom theme.
FIVE-STAR DECORATIONS★★★★★
Metallic Colored Fringe
"Worked perfectly for our event. Really added that extra wow. Product was durable and we should be able to reuse for next year."
Prom Nite customer, Louisville, CO
Liquid Metal Fabric
"The gold liquid metal fabric was super shiny and had just enough stretch to wrap objects. We used it…for a photo backdrop. It also hung it as part of an entryway; it draped very nicely!"
Colette, Baxter, IA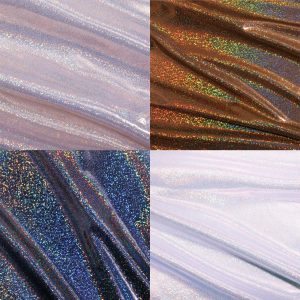 Customers love decorations that provide an extra bit of pizzazz for their events. Our Fringe and Decorating Fabrics are just two wonderful ways to do that. Metallic Colored Fringe is a traditional product that can be used in multiple ways from parade floats to school dance decorations for that described "wow" factor. And our shiny and elegant Liquid Metal Fabric comes in six versatile colors to match almost any theme for Prom or Homecoming.
FIVE-STAR ROYALTY PRODUCTS★★★★★
Satin Crown, Tiara, and Sash Prom Set – Armande Tiara
"For the past 2 years, I have used PromNite for Prom supplies. Everything always arrives in perfect condition and ON TIME! This company is easy to work with and reliable."
Prom Advisor, Charleston, SC 
Gold Kiley Tiara
"This tiara was the perfect option for my students who wanted a low profile tiara for our Prom Queen. Very chic and elegant!"
Allison, Green Bay, WI
We pride ourselves on our customer service, and it is definitely getting noticed. When you are ready to shop for royalty items, you will you receive a top-notch response from us. The Satin Crown, Armande Tiara, and Sash Prom Set has the most essential royalty accessories for your Prom King and Queen, and will save you both time and money when you're ready to order. Our Gold Kiley Tiara provides just enough shine and elegance to make your Prom Queen stand out.
FIVE-STAR INVITATIONS★★★★★
Sizzle and Shine Tickets
"The perfect complement to our theme! Product looked exactly as expected as far as font and spacing."
Mary Ann, Crooksville, OH
Fairy Tale Forest Invitation
"These prom invitations are exactly what my students wanted. They are beautiful and will fit perfectly with the theme."
Junior Class Advisor, Shinglehouse, PA
One of Prom Nite's top priorities is giving our customers trendy items that they want. We are always looking at the latest trends and update all of our products, including invitations and tickets, accordingly. The Sizzle and Shine Tickets are a custom ticket option that will dazzle everyone during Prom, Homecoming, or your Senior Party. And, with "enchanted forest" themes being very popular right now, our Fairy Tale Forest Invitation is the perfect complement for your matching Prom or Homecoming theme.