If you're part of your school's Homecoming committee and are not sure where to begin this big planning challenge, relax; we've got you covered. We've put together a brief list of ideas that will help you in your planning an amazing Homecoming Week, coronation, and dance for your students. Take a few minutes to read through this list of ideas to get inspired for your Homecoming.
1. Find out next year's Homecoming date(s). Planning for the next Homecoming game, dance, and coronation is big task, so you need plenty of time. Most schools start planning for a fall Homecoming in May or June of that same year–right around the time of graduation. It may be a bit of a bummer, but you should be having meetings throughout the summer to accomplish certain things ahead of time, especially if you have an earlier Homecoming date.
2. Form a Homecoming committee. Your high school's committee can consist of faculty, students, alumni, and parents. Recruit volunteers through word of mouth in your community or by posting banners around school or handing out flyers.
3. Choose a Homecoming theme. Selecting a theme for your Homecoming dance doesn't have to be challenge. If you want a more casual Homecoming theme, try a beach theme, carnival or circus theme, Mardi Gras, big city, glow, fairy tale, or Vegas theme. A more formal Homecoming theme can be something like Hollywood, ballroom, 1920s, silver and gold, diamonds, garden, or masquerade theme. No matter what theme you choose for Homecoming, make sure you can have a lot of fun what it.
4. Decide what Homecoming events you want to have. These events will typically span the week before the big Homecoming game (aka Spirit Week). Events range from silly lunch period activities (Name That Tune, tug of war, trivia contest) to after school contests (costume contest, human foosball) to theme days (color wars, tourist day, 80s day).
Make sure to appoint one person to be in charge of each event so they all go very smoothly. And be sure to discuss and draw up a schedule of events so all of your students are aware of your Spirit Week schedule. Strategically placed custom banners are great for letting students know the schedule. You can also publish all of the details in your local paper, school website, and other social media sites.
5. Prepare a budget. Planning all the fun activities and ordering decorations and other supplies can be exciting, but always make sure you know what the bottom line is. Most schools plan several fundraisers (50/50 raffle, sell Homecoming T-shirts, guessing jar, car wash) to raise some extra cash for Spirit Week, coronation, and other Homecoming-related activities. 
Don't be shy. Ask for donations and sponsorships during the summer months in preparation for your fall Homecoming. It can only be beneficial for both your school and local businesses.
6. Book the entertainment. It's important to do this earlier rather than later. Most schools will want a DJ for the dance and a photographer. Depending on your budget, other ideas can include a magician, hypnotist, or impressionist.
7. Select and order decorations. Start ordering your Homecoming dance and parade decorations (in your school colors!) not long after the school year starts. This will make sure you have plenty of time to purchase what you want and for everything to get to you in time for the big day. Decorating ideas for the dance include gossamer, wire structures, mini lights, curtains, background paper, metallic sheeting, photo ops, and more. Essential parade float decorations are fringe, floral sheeting, festooning, styro letters, and balloons.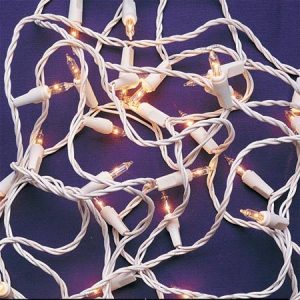 8. Organize the Homecoming Court coronation. Set up nomination boxes throughout your high school so students can nominate their fellow classmates for Homecoming King and Queen. 
9. Select and order royalty accessories. Once you know the royalty results, you can start selecting your tiaras, crowns, scepters, and sashes. Make sure you have all the necessary royalty accessories for your Homecoming King, Queen, and Court members.
10. Hire security. You will want to ensure that all of your students are safe during your Homecoming dance and/or coronation. If you plan to have these events around the night of the Homecoming game, it will make it easier to hire security, and be more cost efficient.
11. Decide upon refreshments for the dance. This may depend on your theme, but you've got several options. You can opt for appetizers and dessert for a casual theme, or do a buffet type dinner for a semi-formal dance.
12. HAVE FUN! Once all of the meetings, prep, decorating, ordering, and assembling are complete, the most important thing for you, your committee, and students is to have fun. That is what Homecoming is all about…fun, spirit, pride, and memories.
As you can see, there are many things to consider and do during your Homecoming planning. However, with this list in your hand and lots of decorations, royalty items, and favors that we offer, you will be well on your way to planning an incredible that your students will remember forever.