Congratulations! Your school's Prom committee just selected the Prom theme. Now it's time to select your Prom favors and decorations that will coordinate with that theme. With so many choices, this process may seem a little daunting, but PromNite is here to help. Simply find your theme below and read our quick tips on how to find the perfect Prom favors and décor. Don't see your theme? Don't worry. You can click on our LiveChat at PromNite.com for more help.
1920s Prom Theme
A vintage 1920s theme is all about glamour, so look for favors with a retro or vintage feel, art deco patterns, and lots of black and gold. Fancy Swag Bags and unique frames are the epitome of those qualities. Those same traits should come out in your decorations, too, like chandeliers or flocked fabric. For an "outside the box" idea, try decorating with feather boas and/or black and white murals.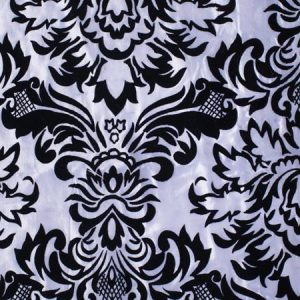 Casino Prom Theme
Whether your casino Prom is set in Vegas, Atlantic City, or Monte Carlo, selecting favors may seem like a no-brainer (they should feature card suits, dice, or casino games), but don't forget to go "over the top." (This is especially true for a Vegas casino theme!) Light-up favors and Gold Glitter Dice are perfectly acceptable for a casino Prom theme. And for decorations, Elvis Standups, mirror balls, and sequin table covers are perfect for you.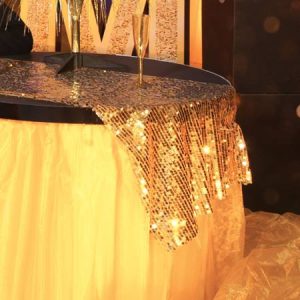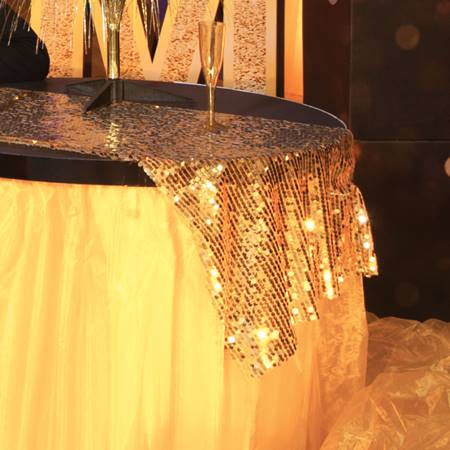 Diamond and/or Ballroom Prom Theme
We are combining these two Prom theme ideas because they can be very similar. If you have chosen a crystal or diamond theme for Prom, of course, you can go all-out with the bling for favors and decorations. Look for the most elegant Flutes, Tumblers, and chandeliers that have no shortage of crystals or diamonds.
A lot of schools that go with a ballroom Prom theme wind up incorporating lots of diamonds or crystals in their decorating. However, you can spin your ballroom a different way: think vintage and think black for your favor and decorating choices. Vintage-inspired Frames and Swag Bags are excellent ideas for favors. And your decorations, Checkerboard Background Paper & luxurious fabrics like Satina, should bring your ballroom alive.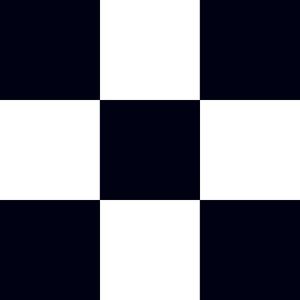 Hollywood Prom Theme
If your school plans to rock the red carpet Hollywood-style for Prom night, selecting favors and deciding upon decorations seems pretty easy. All you have to do is look for photo strips, film reels, trophies, or clapboards, right? Well, this is one Prom theme that lends itself well to "thinking outside the box." Don't forget, celebrities get swag bags at award ceremonies, to make sure your prom guests get Swag Bags, too. Look for ticket-designed favors, and, of course, Sunglasses are essential for any California Prom theme. And when it comes to decorations, you definitely need a red carpet, but don't forget about Celebrity Standups, Spotlights, and "glitzy" fabrics like Glitter Tulle.

Masquerade Prom Theme
No matter what type of masquerade theme you have for Prom, the one thing this theme needs is Masks, and lots of them. You can use Masks for swag bags, table favors, photo ops, and decorations. Another quality of a masquerade to remember is the magic, so unique light-up favors, is a great option. And if you're planning a Mardi Gras theme, look for favors that feature a fleur de lis design.
For decorations, the type of masquerade will probably dictate the colors you choose (purple, gold, and green for Mardi Gras; black and red for a gothic masquerade), but you also need things like a Fog Machines and vintage-style fabrics, like flocked fabric.
Paris Prom Theme
Most Paris Prom themes will have the obligatory Eiffel Tower as a focal point for this Prom theme, and this iconic symbol will be featured prominently on your favors, too, like Key Chains and Flutes. Other Paris-related ideas include fleur de lis products because that symbol came from France. And their flag is blue, white, and red, so those colors are a great source of inspiration for custom favors and decorative fabrics. Last, but not least, Paris is the "City of Lights," so Mini Lights and special effects lighting is a must!
Starry Night Prom Theme
Star-themed favors and decorations sound easy, maybe even a little boring, but you don't have to be stuck in a rut when it comes to choosing these Prom favors and decorations. For starters, do you want four-point or five-point stars? Should the stars be on a blue or black background? Simple, yet "outside-the-box" questions like this can help you make your decisions. Some of our favorite star favors include a Full-color Lanyard and Starstruck Flutes. For decorations, Gossamer matches all of the criteria from those two questions. Other decorations to consider are a fog machine (for clouds) and Light-up Stars for ceiling décor.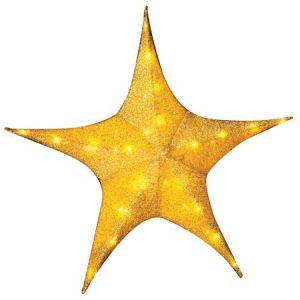 Underwater Prom Theme
Diving the under the sea for Prom night can be an exciting adventure, and your underwater theme can be as "kitschy" or elegant as you want it to be. Two big things to keep in mind for favors and décor are bubbles and blue. If you want some ideas that are not so ordinary, try our Seahorse Key Chain or a Photo Iridescent Shreds Bottle for favors. And when it comes to decorations, you can go literal with lots of balloons in different shades of blue for "bubbles" and accent them with a bubble machine. Or you can try using Raining Tube Lights to create a unique underwater atmosphere. And Taffeta Circle Fabric can give you a lot of texture, like waving seaweed.
Choosing favors and decorations for any Prom theme should be a fun process. Get inspiration from the above suggestions for your Prom night. Don't see your theme listed here? We've got lots of other favor and decoration ideas for you. Start shopping now.