With so many "destination" Prom themes to choose from (e.g., Paris, Hollywood, Greece), it can be difficult to choose just one for your Prom night. An easy solution to this problem is a growing trend: the Around the World Prom theme. This type of theme exciting for your students and it's a creative choice for your Prom Committee because you can have a LOT of fun with it. Take a look at the following 10 ideas to create an "Around the World" Prom theme your students will never forget.
It's easy to find decorative kits to represent this great city. Look for cityscape silhouettes with LOTS of skyscrapers, a bridge (the city has lots of them), and, of course, the Statue of Liberty. This a great city to start with for your Around the World Theme.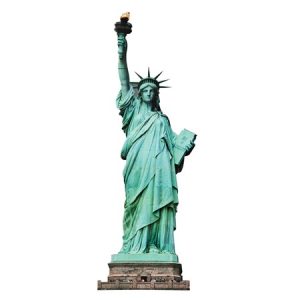 Next, head west to this vibrant desert city. This is another city that is easy to recreate with decorations and kits. You will need that iconic "Welcome to Vegas" sign, casino silhouettes, and maybe some celebrity standups.
Another awesome American city, Hollywood, California is essential for any Around the World Prom theme. All you need is a Walk of Fame, some spotlights, a red carpet, and that iconic Hollywood Hills sign.
Head across the ocean to Asia, specifically to China for your next Prom destination. Decorations for your Prom night's China include the "Great Wall," lots of pagodas, and lanterns.

This African destination is an exotic choice for your Around the World Prom theme. From the Sphinx to the pyramids to the desert sands, there are a lot of decorating opportunities to make Egypt come alive in your Prom space.
With some of those instantly recognizable Arabian turrets, setting up Arabia in your Prom venue should be very easy. And, it may be cliché, but having a "magic carpet" is perfect for this destination. And don't forget to accent your Arabian prom area with lots of bright jewel toned fabrics!
Head north to Europe for your next Around the World Prom locale. Greece is an amazing country to recreate for Prom. Get creative and setup lots of statues, a fountain, the Parthenon, and the Acropolis. And don't forget to accent this space with fabrics in blue and white–Greece's flag colors!
Another European country located on the Mediterranean Sea, Italy offers a LOT of decorating opportunities for Prom night. Use standups of the Coliseum and the Leaning Tower of Pisa to represent the classic architecture of the country. Or create a vineyard or quaint trattoria!

Next, head west to Paris, France for Prom night! Parisian Proms are one of the most popular themes out there, so it's super easy to find the necessary decorations. You will need an Eiffel Tower, the Arc de Triomphe, or maybe the Notre-Dame Cathedral. And those quaint French cafés are a must!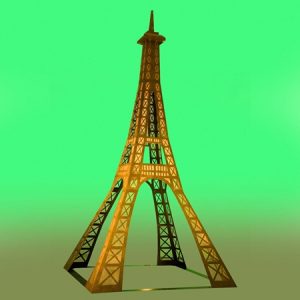 10. London
End your Around the World Prom theme in this amazing city. London is full of history that can be brought to life for your special night. Big Ben standups, a Ferris Wheel (for the London Eye), and a red telephone standup are all essential for decorating for your Prom version of London, England.
Need some more ideas? Try Chicago, Atlantic City, New Orleans, Miami, or San Francisco for American cities. Other overseas ideas include Spain, Rio, Australia, or India. No matter which city and/or countries you choose to recreate for your Around the World Prom night, make sure every Prom guest has a passport to travel these incredible destinations–and have the time of their lives!