Typically funded by parents to keep their kids off the roads, and away from alluring temptations, an After-Prom party is a fun way for students to safely celebrate into the late hours. If your Prom was "off-site," bring students back to school grounds for your After-Prom party. Many schools have a lock-in with a no re-entry policy. (Non-transferable wristbands, like you might see at the zoo or an amusement park, are perfect for this purpose.)
Need some ideas to get you started on the after-prom party planning process? No sweat. We've got you covered with plenty of ideas from party themes and decorations to food and prizes.
After-Prom Party Theme Ideas
You can choose almost theme for your after-prom party, but our favorite idea is to treat it as an extension of your Prom theme and decorate accordingly. Here are a few examples to get your creative juices flowing: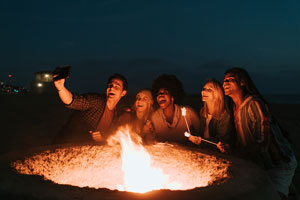 Casino/Vegas theme. Set up casino games with fake money at your After-prom party.
Under the Sea theme. Rent your local aquarium for the party.
Starry Night theme. Go to a "contained" outdoor setting (park or zoo) or have it at a planetarium.
Tropical theme. Host a bonfire and BBQ at a local beach.
Big City theme. Take a bus trip to a nearby city and go bowling or skating.
Hollywood theme. Rent out a movie theater and show flicks all night long.
Vintage Carnival theme. Set up real carnival rides in your school parking lot or visit an amusement park.
After-Prom Party Game & Activity Ideas
The main attraction of a party like this is FUN. Provide students with a variety of games and activities to keep them occupied during the night. These are just some of the ideas you can use for entertainment: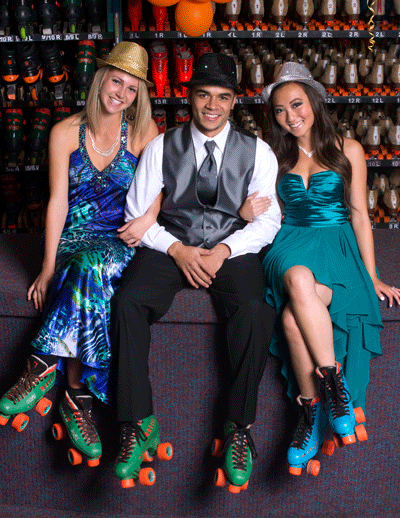 • Bumper cars
• Caricature artists
• Carnival midway games
• Inflatable bowling
• Roller skating
• Karaoke
• Mechanical bull
• Obstacle course
• Sumo wrestling
• Tricycle races
• Twister
After-Prom Party Giveaway/Prize Ideas
They probably won't need any prompting, but one way to entice students to attend the After-Prom party is to hand out prizes throughout the night. From door prizes to carnival game prizes to raffle prizes, there are lot of "excuses" you can use to hand out prizes and giveaways. Many of these students are seniors and will be attending college in the fall, so that can give you inspiration for some of these prize ideas: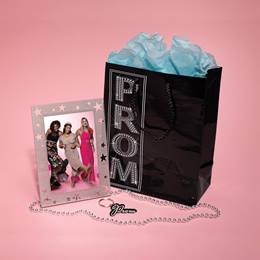 • Giant stuffed animals
• iPad
• Coffee machine
• Laptop computer
• Restaurant gift cards
• Sports equipment
• Store gift cards
• Luggage
After-Prom Party Food Ideas
Aside from the fun factor of an After-Prom party, the biggest thing on students' minds will be, "Where's the food?" Provide them with a variety of easy-to-eat and on-the-go food options to keep their energy up all night long: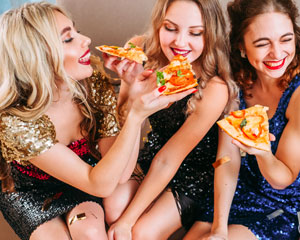 • Breakfast waffle bar
• Build-your-own hot dogs
• Candy buffet
• Pizza
• Cotton candy
• Cupcake stands
• Dried fruit
• Foods-on-a-stick
• Mocktails
• Cookies
• Popcorn
As you can see, there are many exciting ideas for your After-Prom event. Mix and match these ideas to create a sensational party for your students that they will remember for a long time!