The Prom Nite Story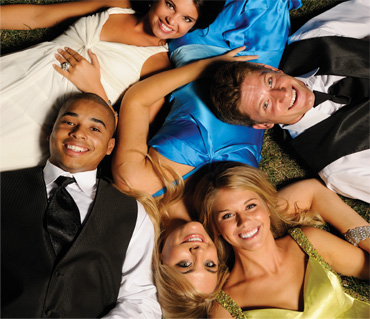 The lights are low, you are with your friends and there is a happy glow all around. Friends are gathered snapping photos, laughing and enjoying this last hoorah together. The music is playing and while you are all dancing, you secretly wish that this night could last forever.

The Prom Nite brand is a reflection of the once in a lifetime, flawless experience you and your friends will remember for years to come. We at Prom Nite understand the importance of your Prom and want it to be as classic, sophisticated and fun as you have dreamt it to be. The Prom Professionals from Prom Nite invite you to shop only the finest favors, decoration, royalty items, and stationery which can be found within these pages. With help from Prom Nite, your Prom will be as timeless and glamorous as you and your friends. Those memories will dance on for an eternity. Together, let's make this Prom Nite last forever.

The Prom Professionals from Prom Nite not only 100% guarantee satisfaction, quality and service, but also provide timeless yet innovative products which encapsulate the treasured moments a Prom brings and helps the memories of Prom night stay alive for years to come.