Is your school looking for some new ideas for a casino-themed Prom? Don't gamble with your Prom budget, we've got you covered. Keep reading for lots of fresh ideas for your casino Prom theme that will have your students rolling in the dough.
Start With a Complete Casino Theme
To ensure that you hit the jackpot with your casino Prom, start by purchasing a complete theme. This will give you the basics, and then you can supplement with additional décor to round out the look. A complete theme will also set the tone and make it easy to shop for décor for your Grand March and After-prom Party. Mix and match theme kits and add decorator kits, fabric, centerpieces, and more to create a high rollin' look for your casino Prom theme.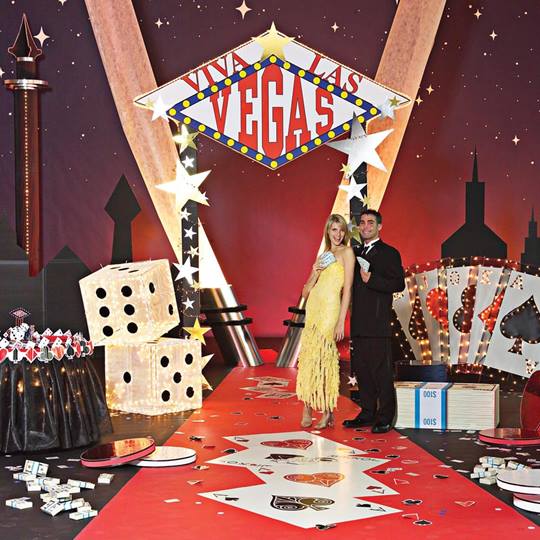 Think Outside the (Decorating) Box
When you think of a casino Prom theme, lots of things come to mind, like card suits, dice, coins, etc. But, you can go a bit non-traditional with your casino décor, too. Red and black are traditional casino colors, so fabric and other décor in these colors will help enhance the look. Also, casinos can sometimes be over the top, so go glam with glittery and sparkly décor, too.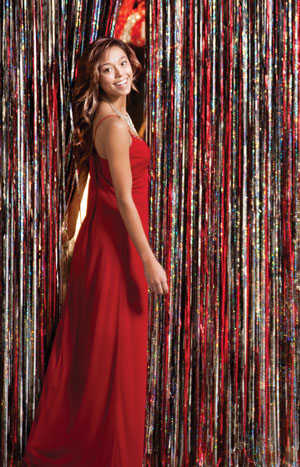 Time For Your Photo Op
Another way to put a twist on casino decorations is to use decorator kits as photo ops for your selfie stations. You can use anything from Giant Dice Wire Kit and Card Suit Cut Outs to Card Suit Balloons and Lighted Dice and Suits Wire Columns. And don't forget fun wearables to dress up with, like sunglasses, and fake money that students can pose with during their selfies.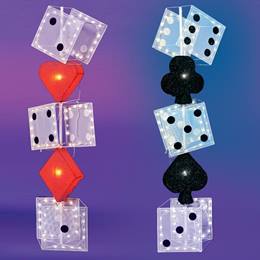 Casino Keepsakes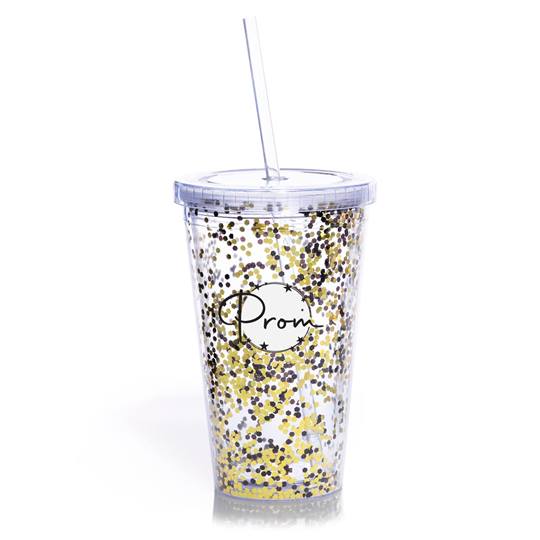 Make sure each Prom attendee comes away a big winner! Hand out casino-themed Prom favors and keepsakes to help preserve all the memories of the night. Here are some fun ideas:
• Dice glassware charms
• Casino photo frames
• Casino key chains
• Glitter or confetti tumblers
Casino Games
You can't have a casino Prom without casino games. Either rent a few game stations or get creative and design your own. Recruit parent volunteers to man each station. Hand out play money and poker chips at the door, and encourage students to try their Lady Luck at each of the game stations. Have a prize table where big winners can redeem their winnings for fun swag.
Choose a Destination
Las Vegas is the city most associated with casinos, but there are other cities around world that are known for their fancy and glitzy casino nightlife. Try setting your casino Prom in one of these locations:
• Reno (the biggest little city in the world)
• Monte Carlo (based in Monaco; give your decor a European flair)
• Atlantic City (its Steel Pier amusement park has lots of decorating possibilities)
• Cruise Ship (give your decorations a nautical flair)
Movie Mania
Base your Prom theme on a casino-themed movie. There's lots of movies out there to choose from. Casino Royale and Ocean's Eleven are two great ideas. Although it's not a casino movie, Guys and Dolls does have gambling in it, and the 1920's twist provides lots of decorating ideas.
As you can see, there are lots of ways to give your casino Prom theme a fresh twist. Start with a complete theme and add extra decorator kits, fabric, centerpieces, and more to put your own mark on Prom and create a memorable and fun Prom night experience for your students.