Grand March is a long-standing Prom tradition at many high schools, but there are a lot of schools that have never held one. If your high school has recently heard about this "mysterious" Prom function known as a Grand March, we are here to answer some questions you may have.
What is a Grand March?
A Grand March is a brief ceremony held prior to Prom that gives students an opportunity to show off their gowns and tuxedos and pose for a formal photo their date (or a group of friends).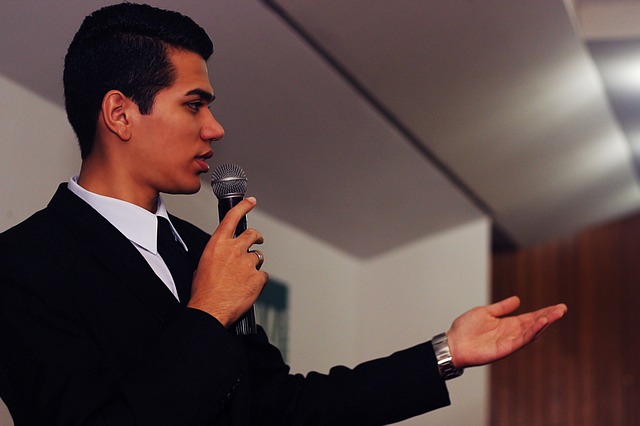 • A Prom committee member, advisor, or volunteer acts as emcee and announces each couple or group as they "march" down a pathway and/or strike a pose for the crowd.
• The crowd includes parents, brothers, sisters, relatives, and community members.
• Some schools charge a small fee to watch it; the money can go toward Prom planning for next year.
Why should we have a Grand March?
• It's a grand way for students to show off their fancy Prom gowns and tuxedos and feel glamorous.
• It's an interactive experience for students' families.
• It pumps up students for their fancy evening.
• It is an opportunity for the community to get involved with your school.
When should we have our Grand March?
Hold your Grand March several hours before Prom so students have enough time to get ready, attend the Grand March, and take pictures with family before Prom without feeling rushed.
Who should be in the Grand March?
Anyone attending Prom should be invited to participate in Grand March, whether they are attending as singles, couples, or groups. Make sure you get an exact count of students/couples attending, so you have enough time to announce all of them select an appropriate venue big enough for all of the spectators.
• Create a sign up sheet for couples that want to participate.
• Keep a tally of all tickets sold to Prom for a count.
Where should we have our Grand March?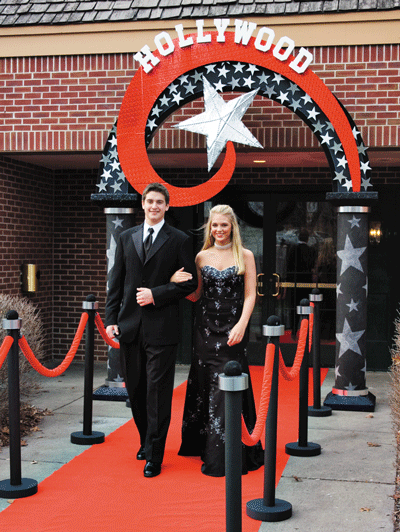 • School gymnasium. This allows for a longer, U-shaped pathway for students to walk.
• School auditorium. This will involve a much shorter pathway, but you can make it dramatic by having students use the stairs at both ends and have couples meet in the middle.
• Prom venue. A fun idea if you're having Prom in a unique space, like an aquarium.
• Local park or gazebo. An outdoor venue is beautiful, but be sure to listen to the weather forecast and have a backup plan if needed. .
What do we need four our Grand March?
Elegant decorations are perfect for this Prom event; however, many schools like to use their Prom theme as inspiration and some of their complete theme kits as decorations.
• Pathway (background paper is best; it's not slippery)
• Large arch (students need something dramatic to walk under or through)
• Stage props (lampposts, columns, balloons)
• Special lighting
• Bubble machine or fog machine
• Photo op areas for students and families to pose with after Grand March is over
How do we get the word out about Grand March?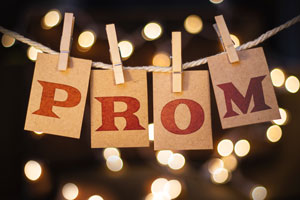 • Banners and posters around school
• Posters and flyers in your community (store windows, bulletin boards, etc.)
• Radio ads and/or TV spots
• Social media (school website, Facebook page)
Having a Grand March for Prom is like a little preview for families and community members. It's a little peek into your students' Prom experience without actually being there with them.