Besides graduation, Prom is one of the most important high school events, so you want it to be extra special and memorable for your students. Once you have the basics down – the date, the theme, the venue– there are some things you can do to make this year's Prom better than ever. Check out these ideas that will help you take Prom over the top and make it the most talked about event of the season.
Involve Students Early On
Getting students engaged with Prom right from the start helps pump up excitement, increase attendance, and generate ideas that you might not think of on your own. Take polls, ask questions, get feedback, and get as many kids on the Prom committee as possible. The more input you have, the more you'll be able to create an evening that is exactly how you want it to be.
Follow Current Trends
Teens are aware of all the latest trends in style, music and fashion. Make sure you stay current on what's happening and choose colors, themes, and décor that keep up with the times. Choose the latest colors and a Prom theme that represents the current times.
Go All Out With Your Theme
Once you have your theme selected, go crazy. Don't stop with decorations. Choose invitations, banners, tickets, and favors that match or coordinate with your theme. Consider dressing your chaperones in Prom colors as well. Having a Paris theme? How about berets for all the chaperones? Masquerade theme? Supply masks for chaperones. They'll enjoy participating and will help create the ultimate ambiance.
Hire a Great Photographer
A crucial step to creating great Prom memories. Your photo pro should be snapping formal shots at the Grand March and candid shots all night long, as well as couple and friend shots.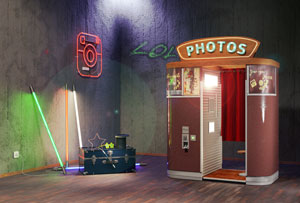 Add an Out-of-the-ordinary Prom Feature
A water fountain, photo booth, video game station, or dance competition will add fun and get kids talking. Or how about some extra entertainment? A comedian, local band, or celebrity guest could add some excitement to the night.
No matter what, Prom will be a fun and memorable event for your students, but consider using a few of these easy ideas to take it up a notch and make it extra special for everyone in attendance.