With all that dancing going on, Prom guests are sure to be hungry, so it's important to offer some sort of refreshment to help keep them satiated and going strong all night long. But, with the current focus on safety at large gatherings, choosing foods that will be "safe" and executing the service of those foods could be challenging. No worries, though. We have some ideas on how to provide "good eats" on Prom night.
Provide Individually Wrapped Food Packages
There are so many foods that come in individually-wrapped packages. Choose a few favorites and put them inside gift bags to create "goodie bags" you can hand out at the door or put on tables at Prom. Try some of these fun options: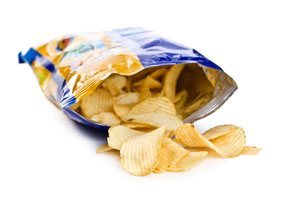 • individual bags of popcorn or chips
• snack size packs of hummus or dip and veggies
• canned or bottled soda or water
• pudding cups
• individual condiment packages
Serve Individual Portions
Having food catered for Prom? Instead of a buffet, ask the caterers to portion out catered food into individual ramekins, paper dishes, or glassware to avoid crowds at the buffet table and the sharing of serving utensils and dishes. Some examples of individually-portioned food include: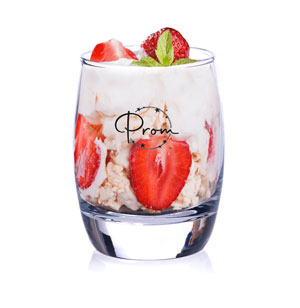 • walking tacos in corn chip bags
• mini desserts in Prom glassware favors
• hot dogs or hamburgers
• cupcakes
Provide Disposable Tableware
If you're serving food that requires tableware and utensils, use high-quality disposable paper or plastic plates and bowls and put them at individual place settings or include them in goodie bags. Also, hand out packets (or include in goodie bags) of individually-wrapped forks, spoons, and knives (some packs even include paper napkins!) instead of putting out tubs of utensils. This will reduce the amount of people touching tableware, limit the number of students congregating around the food table, and (best of all!) eliminate the need to wash dishes at the end of the night.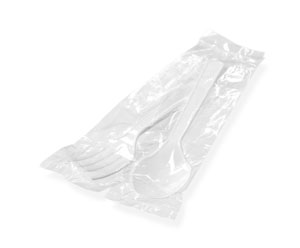 Serve Anything "On a Stick"
As any die-hard fair goer will tell you, food served on a stick is where it's at. The same goes when you are making safe food choices for Prom. Not only does food-on-a-stick eliminate the need for "buffet style" tubs of food and shared serving utensils, but it's also just fun to eat. Try some of these food-on-a-stick ideas: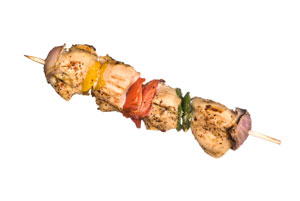 • corn dogs
• meat and vegetable kebobs
• caprese salad kebobs
• ice cream bars
• fruit-on-a-stick
• cake pops
Limit Food Servers
The fewer people interacting with the food, beverages, and utensils the better, so choose one or two chaperones or caterers to be in charge of food and utensil distribution and replenishment. Give them custom T-shirts with a "Food Fairy" imprint or other fun saying, so students know exactly who to go to if they need more utensils or extra food.
Student (and chaperone) safety should be a top priority when it comes to planning Prom – and that includes a plan on how to serve food safely. By incorporating some of these food ideas, you can help ensure a safe, fun, and memorable event for everyone in attendance.